Rice is the staple food of more than half of the world's population. With the development of automation and agricultural mechanization, the use of rice milling machine provides a great convenience in the process of rice processing. Meanwhile, more and more people want to start the rice mill business to get more profit. The first step is to buy rice mill machine when you want to start a rice mill business. So What should you noted when you buy a rice mill machine?
rice
You can start with the following aspects:
Firstly, the capacity of the rice mill machine. There are different capacities for the rice mill machine, but a bigger capacity doesn't mean better. You should choose a rice mill machine based on your processing capacity. The best for you is the best.
Secondly, the price of rice mill machine, which is the most important and concerned thing. Factory price is always cheaper than trade company. DOING company has grown up to be a modernized enterprise characterized by manufacture, trade and services, we eager to provide more quality products and perfect services for you. Maybe you can get a suitable price in DOING company.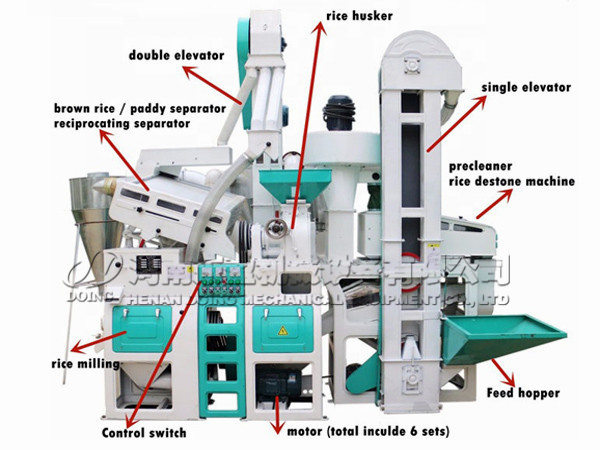 small scale rice mill machine in DOING company
Thirdly, the real effect of rice mill machine. I know this is not very easy to distinguish. Because you don't know whether the effect is like you expect. But you can get it from the followings:
1. viedo. You can judged by the machine's working video.
2. principle and structure. You can have a preliminary judgement by the machine's introduction.
3. company's strength. Whether company can offer after-sales service, offshore installation, and professional guidance and so on. When you buy rice mill machine, you should clarify the after-sales service to avoid trouble.
4. When you buy the rice mil machine, you must carefully check the quality of the rice mil machine. It can be examined from the aspects of the structure of the rice milling machine, the weight of the whole machine, the test machine effect and so on. This way you can have a more suitable machine.
Besides, there are other factors, such as whether the machine has a stone removal function, hourly power consumption, hourly electric consumption, etc.
So have a try, contact DOING company. You can get more information about the rice mill machine and get suitable machine at a best price.